This is a great hood for not just outdoor welding but indoor as well. When inside lighting is an issue due to reflections on the inside of the lens obscuring sight, this helmet is a must!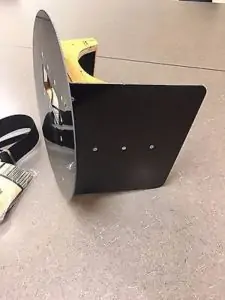 Product description
•Composition: Lightweight balsa wood eyepiece with phenolic Formica face and side shield.
•Available models:
◦Regular: accommodates standard lens and cheater.
◦Special: accommodates electronic lens, or standard lens and cheater.
•Weight: 12.5 oz. •Dimensions: ◦Face shield: 10.5″ ◦Side Shield: 5.8″ x 8″
•Each hood comes with one hand-made, adjustable 1.5″ elastic headband
•Available in right-hand or left-hand models in either Black or Tan colors
Find current Amazon pricing here.