First of all, professional Welders are needed everywhere. Welders work in the automotive, aerospace, ship, oil and gas and aviation industries.  In addition, welders build bridges, bikes, Nascars, and skyscrapers. Furthermore, more than 50% of the products manufactured today require welding in one form or another. Consequently, a welder is needed every time metals need to be joined.
Suppose you are thinking about Welding as a career: In that case, you will be happy to know that an estimated 300,000 welding industry workers will be needed by 2020 just to replace the retiring baby boomers currently holding those positions.
The term "Welding Industry" is very broad in scope due to the many distinct processes that fit underneath the welding industry umbrella. In my neck of the woods, for instance, rig welders, pipeline welders, and fabrication welders for newly constructed oil and gas facilities. Additionally, welders are doing repairs on broken and worn out equipment, both in shops and from welding trucks in the field. A quick Google Search turned up hundreds of job openings for welders in and around the Midland/Odessa/Pecos, TX area at the time of this writing.
The list of job descriptions above, which are in no way complete, can be broken down even further since many of the manufacturing and repair jobs require welders skilled in welding aluminum, magnesium, copper, brass, bronze, stainless steel, and other metals in addition to plain steel.
Who are manufacturing companies looking to hire?
These days, manufacturing companies are more often looking to hire already technically trained welders. Whereas, in the past, they would tend to hire entry-level welders and train them over time for the higher skilled positions. Consequently, the specialization within the industry now requires a paradigm shift in the way they fill the higher tech welding positions.
Most noteworthy, obtaining an associate's degree in welding engineering technology allows you to land one of these more specialized positions right out of the gate.
Maybe four year degrees are great for some but for many, like me, an associate degree in one's chosen field is often the wisest path.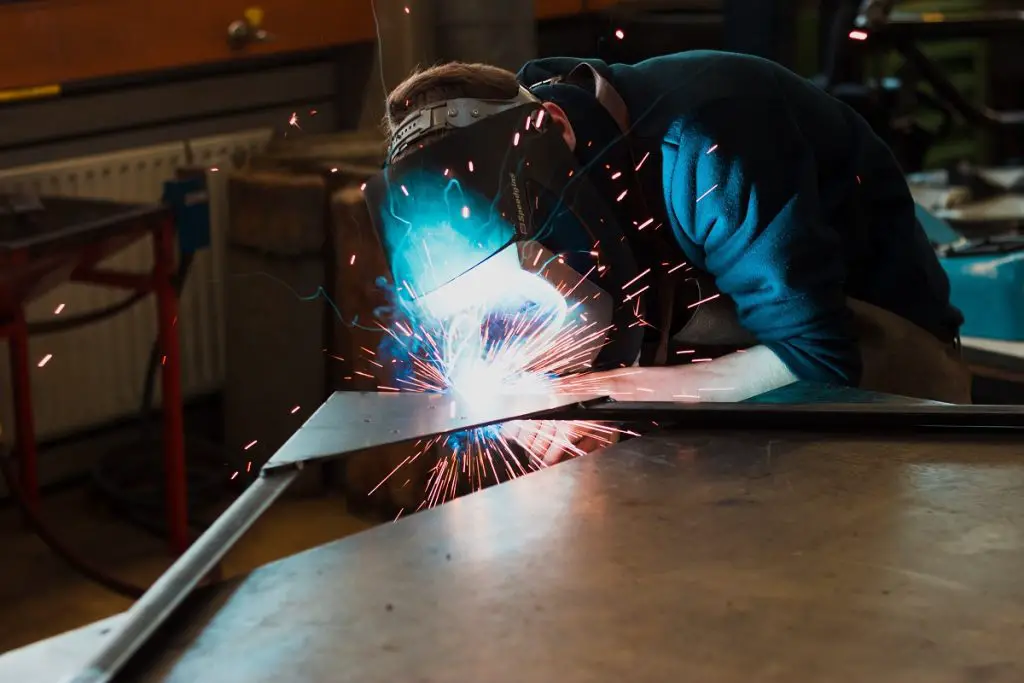 It takes skill to be a welder
A welder needs to have good dexterity and an eye for detail. He or she should have a good working knowledge of the metals being joined and the ability to do each job safely. In addition, welders need a broad understanding of the supporting equipment required to complete each job. That list might include cutting torches, beveling machines, notchers, chop saws, band saws, grinders, cut off tools, burn tables and the list goes on.
Other attributes:
Comfortable working from heights
Agreeable to working in confined spaces
Having a mechanical aptitude
Being highly motivated
Being self-directed
Some basic math and geometry skills are necessary for many welding roles, especially when it comes to decimals and fractions for measurement purposes. Knowing how to calculate basic angles are a must. The better you are at these skills, the fewer mistakes you will make and your projects will be engineered better, especially if you are engineering them.
Welding is honest work
Welding is not for snowflakes. At least not the kind of welding jobs I am most familiar with. Consequently, if you don't like wearing heavy clothes and contorting your body in ways a Russian gymnast would be envious of, you may want to reconsider becoming a welder. Most pieces of equipment are not designed so they can be easily welded together. They are designed to be as light as possible and yet be more than strong enough to do the job. This means that you, as a welder must figure out how to weld every joint, fully and to code if necessary. This may literally require you to stand on your head occasionally.
Much of the welding done in west Texas is hard work, no doubt about it. However, the self-gratification for welders can be high. Especially since welders are not afraid to work with fire and red-hot steel, often in less than perfect weather. Others may have the ability to become great welders but won't be interested in this work because it can be physically challenging.
Welders can take pride in doing work that is both mentally and physically challenging. Welders are rarely the type who look at desk jobs for a career path.
A great welder will be a master of:
His particular welding discipline and possibly others
All peripheral equipment necessary to do his job
Using safe work practices
Strong analytical thinking with problem-solving skills
Knowing the responsibilities of his job
Maintaining a great attitude
Good work ethic
 How do I get started?
If you are still in high school and thinking about welding as a career, take all the welding courses available to you. Also, if you have the option of being a teacher's aide, ask the school welding instructor if he will allow you to be his teacher's aide next semester for class credit. Furthermore, search out part-time jobs that put you in close proximity to welding related work. Time spent in the industry, no matter at what level, will expose you to tools, terminology, and network you with people already in the field.
Search for part time Jobs at places such as:
Machine Shops (where I started sweeping floors)
Welding Shops
Welding Supply Stores
Steel Supply Stores
Coating and Sandblasting Companies
If you are just out of high school or possibly looking for a career change, apprenticeships are a great way to enter the welding workforce. Unions and employers may occasionally sponsor apprenticeships in your area.
Otherwise, enrolling in a technical school or college that offers courses designed to prepare future welders for a career is a great choice. Some of the better-known welding schools are:
For an exhaustive list of technical schools and community colleges that have welding programs by state, go to gowelding.org. Due to the non-transferable hours, there is little need to research schools that are not accredited.
Welding Associations
All welders who take their careers seriously will want to become familiar with the American Welding Society or AWS. Their Mission Statement is: Advancing the science, technology, and application of welding and allied joining and cutting processes worldwide. The AWS is there to aid you in staying current with leading-edge industry knowledge and to help you find the resources and tools you need to achieve your welding career goals.
What kind of welder do you want to be?
There are a couple of ways to answer this question. One is to decide which discipline you prefer most. The other is to decide what skill level you would like to ultimately reach. Do you just need a job to put bread on the table or do you want to be the best of the best?
Welders are needed everywhere. The best welders that are self-motivated with a good work ethic will always be able to land better positions from the better employers. Or, if business minded, they will do well running their own welding business as an independent contractor. Keep in mind, a mediocre effort will probably return mediocre results.
Great welders who are skilled in the more specialized welding disciplines will earn more, especially if they can work well as part of a team.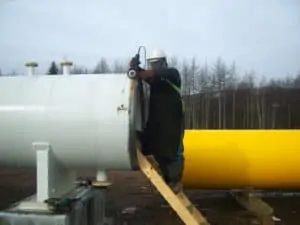 How do I become Certified?
Several organizations provide welders certifications relevant to the organization's industry. For example, the American Society of Mechanical Engineers (ASME) offers a certification for the pressured vessel industry. The American Petroleum Institute (API) certifies welders for the petrol/chemical pipeline industry. A comprehensive welding credential from the American Welding Society's (AWS) Certified Welder Program is highly sought after for many welders and is required by many employers.
Certification is directly related to the welding discipline you choose for your particular career path. Many schools offer certification programs along with their training courses. The Go Welding Network lists these schools and their programs by state, here.
Where do I go to find welding jobs available today?
The internet is a great tool for job searches. Below is a list of websites where you can find companies looking for competent welders.
For every welding job listed on the large job finder sites, there are possibly three more openings that will only be listed in publications near the immediate area of where the job exists. Therefore, do not forget to search your local publications and media sites.
You may also benefit from hooking up with a recruiter. A recruiter is basically a headhunter for companies wishing to fill their open positions.  A middleman, if you will. Thus, if you have strong credentials in a field with a high demand for workers, you will find recruiters much more willing to help you.
If you are you interested in working with a recruiter and not sure how to go about finding one? Go to the Online Recruiters Directory, here.
The journey never ends
Welding as a career can lead to a fulfilling life, especially if it is your passion. It probably won't happen overnight, but take action now, anyway. You are the only one who can make this happen for yourself — so go exploring and do what makes you smile!