Any time a metal door needs to hinge on a metal frame, a barrel hinge can be a great choice. Whether you are building or repairing a toolbox, storage bin, gate, door, or safe box, there is probably a barrel hinge to suit your needs.
Some of the positive aspects of Barrel Hinges include:
More aesthetically pleasing to the eye than the old door hinge style
Typically manufactured with tighter tolerances for better functionality
Comes in many sizes, metals and shapes
It can be attached so that the door or gate can be removed by simply lifting it off
It can be attached so that the door or gate can never be removed for security
It can be purchased with grease fittings for ease of lubrication
Often the ends of the barrels will be tapered giving each end a bullet-shaped tip. This adds to the streamlined appearance of the hinge.
What Metals are Barrel Hinges Manufactured From?
Another great thing about barrel hinges is that they can be purchased in plain steel, stainless steel, or aluminum.
There are three main parts of a barrel hinge:
The pin or male side
The leaf or female side
The bushing
Typically, steel hinges will come with a brass bushing while stainless and aluminum hinges come standard with stainless steel bushings.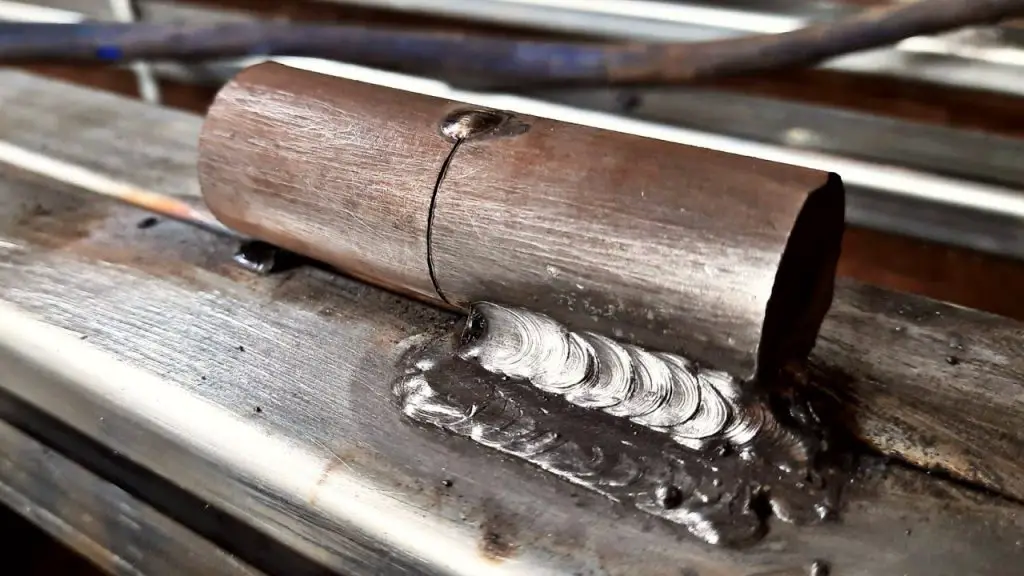 What are the Most Common Sizes of Barrel Hinges?
Barrel Hinges can be purchased from suppliers in lengths from 1.5″ to 10.5″ with as many as 20 sizes in between depending on the choice of metal used. It is the body diameter that gives barrel hinges their sleek look. For instance, a 3.9″ long hinge will only have a body diameter of 0.6″.
A single 3 -3/16″ steel barrel hinge with a 5/16″ pin can hold up a 240 lb door or gate. And since hinges are most often used in pairs, two of these small hinges will hold close to 500 lbs.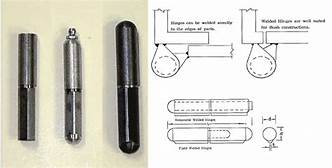 How to Install Barrel Hinges?
As with any hinge, alignment is very critical. And since barrel hinges are tight fitting they must be aligned even more precisely. There are a few ways to insure alignment is the best it can be.
One was is to simply use a straight edge keeping in mind, it is the barrels that need to be aligned together. Be sure to mark or scribe a line on the post and door before welding the hinges to it.
Always tack weld the hinges to the gate and post with two tacks per side per hinge half.
After doing this swing the gate fully open to fully closed to check for binding and proper fit.
If the hinges bind or do not fit properly, you will need to cut them off and re-align them.
Good Luck with all of your welding projects!
Read More